Empowering Industries with Precision, Agility, and Trust Since 1999.
Established in 1999, The Davis Groupe has grown to become a symbol of precision, agility, and trustworthiness in the industry. Founded by the visionary, Jimmy Davis, and strengthened with the equity addition of Vinnie Cooper in 2022, we have always been at the forefront of providing innovative solutions.
Our talented team of 32, including 15 engineers and 13 technicians, is dedicated to delivering excellence in every project. From mechanical to electrical, controls to mechatronics, our expertise spans a wide range of disciplines. We pride ourselves on our core values and our ability to attract top talent, with many eager to join our ranks.
Specializing in a 360° approach, we integrate sophisticated systems, ensuring seamless data flow from loading docks to desktops. Our commitment extends beyond just providing solutions. We are deeply rooted in our local communities, with two main buildings in Murfreesboro, TN, dedicated to engineering, administration, and OEM builds.
At The Davis Groupe, our reputation precedes us. We are selective in our partnerships, ensuring that we only represent the best in the business. Our promise? To deliver lasting value and unparalleled solutions to our clients.
360° Sophisticated Systems: We offer a comprehensive approach, ensuring seamless data flow from the loading dock to the desktop, coupled with unmatched service and support.
Systems Integration: Our expertise lies in integrating automated systems, overseeing projects from inception to installation and commissioning.
On-site Design & Fabrication: We specialize in designing, fabricating, assembling, and building specialty manufacturing equipment right at the client's location.
Material Handling Solutions: From unique conveyors to End Of Arm Tooling (EOAT), we provide specialized solutions tailored to your material handling needs.
Technical Human Resources: Our team ranges from skilled technicians to project managers for large-scale initiatives, ensuring the right expertise for every project.
Automated System Maintenance: Beyond installation, we offer repair and maintenance services for automated systems, ensuring longevity and optimal performance.
Infrastructure: Our facilities in Murfreesboro, TN, encompass engineering and administrative offices, as well as a dedicated shop for Original Equipment Manufacturer (OEM) builds.
Community Commitment: At The Davis Groupe, we believe in giving back. Our commitment to local communities is unwavering, and we continually strive to make a positive impact.
Call For a Quote:
(615) 907-6350
Our Esteemed Clients and Collaborations
At The Davis Groupe, our legacy is built upon the trust and partnerships we've established with industry leaders. Here's a glimpse into our collaborations: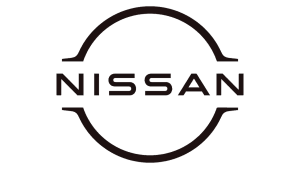 Toyota:
A longstanding partnership, making us a unique vendor for all Toyota divisions. We're their primary choice for robot bases, controller stands, and plant & R&D designs.
Nissan:
Our expertise with Nissan spans designing and building material transfer systems, specialty designs for plants, and fabricating unique cables.
Mazda & Lucid:
We've been instrumental in designing and building specialty production support equipment, ensuring their manufacturing processes run smoothly.
Automotive Tier 1/2/3:
Our collaborations include giants like ThyssenKrupp, TI Fluid Systems, Kyowa America, HokutoUSA, Bridgestone, and Michelin. From design & build projects to material handling system support, we've been their trusted partner.
Non-Automotive Collaborations:
Our versatility is evident in our projects with General Mills, PPG, and PepsiCo, where we've provided robot maintenance, material handling system support, and safety equipment design & build services.
Robotics:
As THE Integrator for Kuka Industries, we've been pivotal in palletizing, food service, consumer goods, and more. Our collaboration extends to design, installation, support, and sales.
Our footprint is evident in projects with Siemens, Raytheon, Hallmark Cards, and many more, showcasing our versatility in handling diverse projects.
Our commitment to excellence and our ability to deliver solutions has made us a preferred partner for many industry leaders.